MinMax Scalper is a profitable EA Indicator MT4 trading tool with a high rate of success that you may use to trade with ease and success.
MinMax Scalper is a profitable EA Indicator MT4 trading tool with a high rate of success that you may use to trade with ease and success.
Although many individuals have considered about trading and investing in forex, they might not even know what forex is or where to begin. FX stands for foreign exchange, or the market where currencies like the dollar, euro, and yen are traded.
The FX market is one of the richest markets in the world. But more than 90% of novice forex traders go bankrupt. They don't lack the potential to succeed as traders; they just don't have the right instruments. They are not aware of those instruments, though.
This article is for you if you want to make money more consistently and with less effort.
MinMax Scalper Indicator.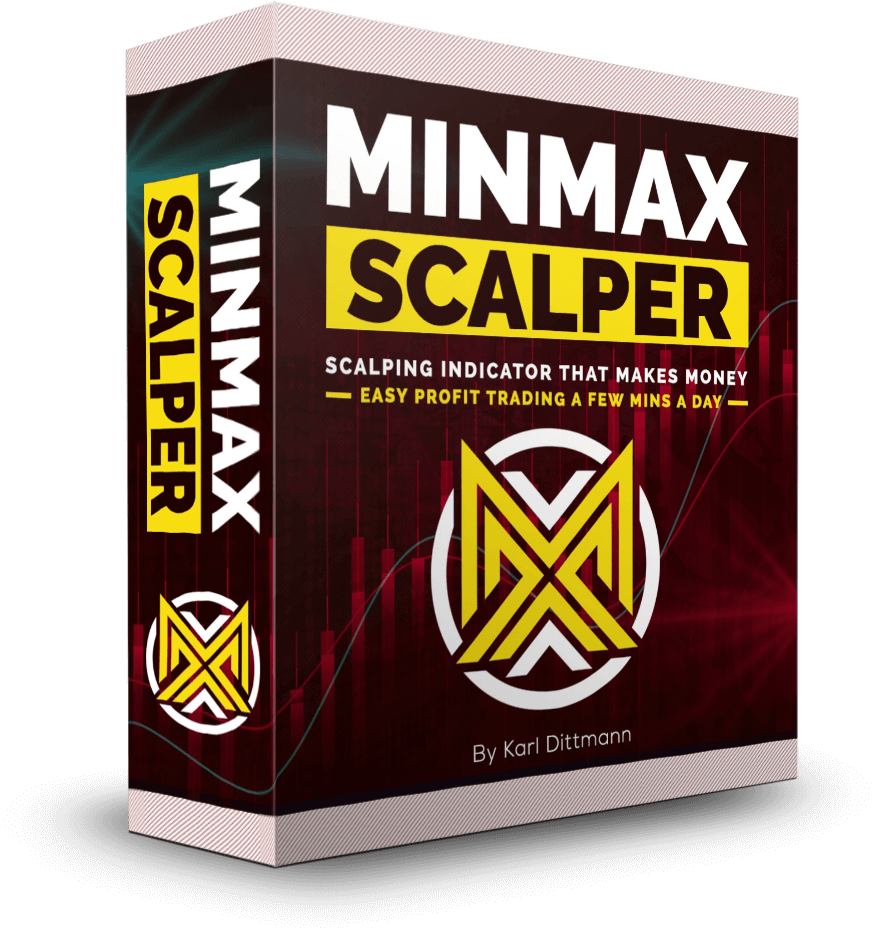 What is MinMax Scalper?
Karl Ditmann's MinMax Scalper Indicator is a successful forex trading instrument that you may use to trade successfully and profitably. The MinMax Scalper Indicator can help you to improve your forex trading.
You can trade easily and successfully with this indicator; it is a highly successful trading tool. With Minmax Scalper, you can swiftly and efficiently maximize your trade on timescales between M1 and M15.
You can quickly increase your profit to $100 or more every day by doing 5 to 10 quick transactions with a small deposit. With a clever plan and top-notch tools, you can increase your profit without limits and attain financial freedom.
How Does MinMax Scalper Work?
You can BUY or SELL when you see lines with a suggested Stop Loss appear on your dashboard. Then, you'll be offered a choice between two adjustable take profit levels: minimum and maximum. For less risky traders, closing a transaction at Min Take Profit is the best option. For risky traders, Max Take Profit is a great replacement because it can boost your earnings.
As soon as MinMax Scalper spots a trading opportunity, the BUY/ SELL Entry Levels will appear on your chart. BUY Entry lines are denoted by yellow lines. SELL Entry lines are indicated with red marks. The indicator alerts you to a great trading opportunity as soon as the price passes the BUY/ SELL Entry lines.
A stop loss level line is automatically generated when you open an order. Once the indicator determines that the time is right, the Take Profit Range with Min and Max Take Profit Levels appears on your chart. The only thing left to do is choose whether to close the transaction with a minimum or maximum take profit.
MinMax Scalper Settings:
The indicator come with 4 setting styles. Pick the styles that suit you from Conservative, Medium, Aggressive or Custom. You can manually change the frequency and range parameters to your liking with custom settings.
Your Purchase is Cover by a 60-days Money-back Guarantee:
You have 60 days after purchasing it. If you are not satisfied with the indicator performance, you can request a full refund within 60 days.
You need the MinMax Scalper trading tool if you want to alter your approach to forex trading. Experts and beginners can both use the tool.
You can carry on trading while conducting your regular business. MinMax Scalper's sophisticated algorithms let users automatically open or close orders.
With the aid of MinMax Scalper, a genuinely effective trading tool, you may trade forex in a secure manner and constantly make money. With the assistance of this instrument, you can advance your trade. To obtain Instant Access, click the following link.
---
SIMILAR ARTICLES